Brews and the games we love- an intro to beer sponsorship beyond your backyard!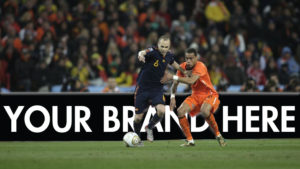 There has always been a symbiosis between sporting events and beverage marketing. All over the world, beverage brands are sponsoring teams/leagues to promote themselves to their consumers. In this piece, we are going to look at different sports all over the world and the brands that support them in hopes of expanding our horizons and seeing how other regions celebrate their local ball games.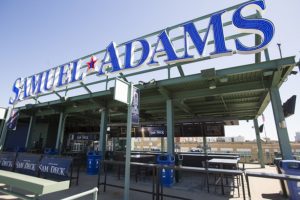 Starting in our own backyard, I'm sure many of you are already familiar with the powerhouses that market in the USA, Canada and Mexico. Coors Light and Molson Canadian are huge sponsors of the NHL Hockey league. Heineken is a main sponsor of the Major league Soccer organization. Their Tecate Mexican beer is the "Official beer of Boxing". Even right here at home, Sam Adams and Boston Beer are now the main sponsor of the Boston Red Sox!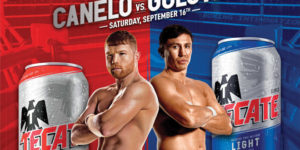 Soccer in South America has a rabid fanbase and a long history, but- in 2003- beer and other forms of alcohol were banned in stadiums in Brazil and other nations in an attempt to limit fan violence. Those bans were lifted in 2014 to allow for the world cup and have since made a slight comeback. Modelo Especial has become the main sponsor of UFC which has been growing in popularity over the last decade.
Outside of the main World Cup sponsor, brands like Heineken, Carlsberg and Guinness are some of the more well-known sports sponsors in Europe. Heineken is the main sponsor of the UEFA Champions league and has a large global reach with their main sponsorship of F1 – Racing. Carlsberg sponsored the European championships and a Canadian beer company Carling, which is owned by Molson Canadian, was the main sponsor of an inter-league tournament in England from 2003-2016.
Carling and Castle are the most popular beverages in South Africa but alcohol sponsorships are an area of concern for the region. Petitions against alcohol marketing campaigns are gaining traction due to rising issues with alcoholism.
Asian alcohol is largely an unknown quantity for those of us who haven't traveled over there. However, through my research I discovered there are many brands that are quite popular. Asahi Extra Dry is one of the most popular beers in Japan and is a staple in most Japanese baseball stadiums. The Chinese beer brand Tsingtao is a popular choice and is the main sponsor of the Asian Football Confederation and have recently extended their contract until 2020.
It is clear to me from this short investigation that many brands are still using sports to promote themselves to consumers across the globe with big players like Molson Coors and Heineken International still taking a huge chunk of the profits. However across the globe there is still a number of brands out there vying for their place on center stage. Smaller brands like Carling, Castle or Asahi give us opportunities to expand our taste pallet beyond our local package store.
All photo copyrights belong to original sources (Sam Adams, Modelo, Tecate)