Irish Stout Meets American Lager by Gabby Boualavanh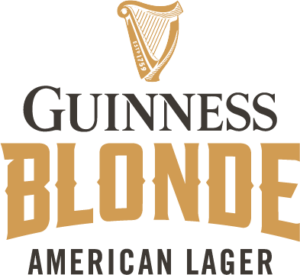 Guinness Blonde will be the new face of Baltimore and the first Guinness Brewery in the United States in more than 60 years. The Guinness Open Gate Brewery & Barrel House opened in fall 2017 in Baltimore County. The new establishment may be giving the iconic stout a run for its money. Before Guinness went Blonde, the Irish Stout built its reputation, legacy, and success in Dublin, Ireland.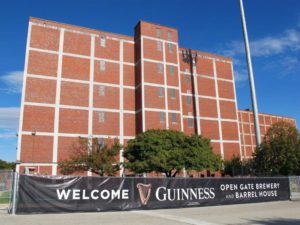 Quick History Lesson: 1725 marked the birth year of brew master, Arthur Guinness. At age 34, he packed up his small brewery in Leixlip, County Kildare and moved to a property in St. James Gate where Guinness became a staple of Dublin.
The flavor of Guinness Blonde is described as light and hoppy on the nose with a long, biscuit malt finish. Its golden amber colored beer touts a dense head and has a lively and crisp feel. It's very different from its popular sibling, Guinness Stout, which is the world's most popular dark beer, a creamy stout and thick head.
I decided to take this mysterious Irish blonde beer to the office for a quick survey. We used a quantitative research method asking GAP Promo surveyors to rate their experience on a scale of 1-10.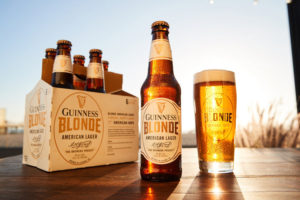 Attention: All surveys were collected anonymously in the tasting of this beer.
Average Appearance: 9.6
Average Flavor/Mouth Feel: 9.5
Average Overall Impression: 9.8
Both Guinness Beers are popular choices for St Patrick's Day. Gloucester (home of GAP Promo) is not too far away from the big city of Boston, Massachusetts where St. Patrick's Day festivities surround the popular parade starting from West Broadway to East Broadway. People of Irish descent form the largest single ethnic group in Boston. When celebrating St. Pat's, you can find an Irish pub on almost every street you walk down. Boston Magazine published an article on the
17 Best Irish Pubs in Boston
. Look for yourself!
http://www.bostonmagazine.com/restaurants/blog/2016/03/13/best-irish-pubs-boston/
.
Be sure to visit The Guinness Open Gate Brewery & Barrel House while on your next trip to Baltimore!
It will brew Guinness Blonde American Lager, while also serving as a world-class visitor center, featuring taprooms, food, merchandise and opportunities to tour the brewery and learn about the history of Guinness.
Cheers!