"Oh the weather outside is frightful, and the cocktails are so delightful…" By Megan Butera
"Oh the weather outside is frightful, and the cocktails are so delightful…"
New England's cold and snowy winters always arrive before we know it. The days become shorter, the wind feels colder and the snow and sub-freezing weather is almost always a certainty.
It also means it is that time of year again- the festive holiday season- and, before we realize it, this joyful season will be in full swing. This, to many, means spending more time with family and friends, baking holiday treats, relaxing, and having fun whether it is outside building a snowman on a crisp sunny day or inside curled up by the fireplace. No matter how you decide to spend your winter day, a winter cocktail will keep you feeling festive.
Here are some of our favorite recipes and brands to enjoy…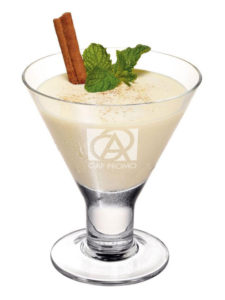 Spiced Egg Nog
1 oz. Admiral Nelson's Spiced Rum
4 oz. Egg Nog
Add a dash of cinnamon to garnish
Spiked Chocolate
Ingredients:
1 oz. Candy Cane Burnett's Vodka
4 oz. Hot Chocolate
Add whip cream to garnish
Winter Sea Breeze
Ingredients:
1 oz. Ketel One Vodka
1 oz. Grapefruit Juice
2 oz. Soda Water
Add some pomegranate seeds & 3 mint leaves to garnish
A signature cocktail is a must at any holiday get together. These tasty holiday drinks and flavorful brands are sure to warm up your guests. Which holiday drink are you going to try to get into the swing of the season?